Previously on WeCharg Off-Grid, we had replaced our original RV's primary Lead Acid with LiFePO4 cells. We will soon have converted this primary 1.8KWHr battery to our backup, whereby a 10KWHr battery will have become the primary.
But without solar panels it's just not quite so cool. Ergo, we got started on the solar panel aspect of the RV conversion project…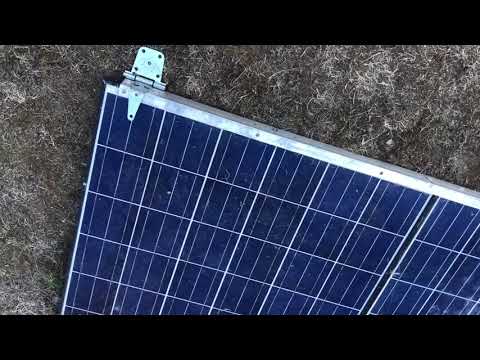 We do a lot around here. One of the irons in the fire is our off-grid RV conversion, which will feature solar and wind on 12 KWHR of battery. Check out these re-used solar panels giving new life to a 30 year old RV! They are mounted using gate hinges which permits reliable strength, a canopy, extra privacy, and of course more than enough electricity to remain indefinitely anywhere your heart delights sans fossil fuels!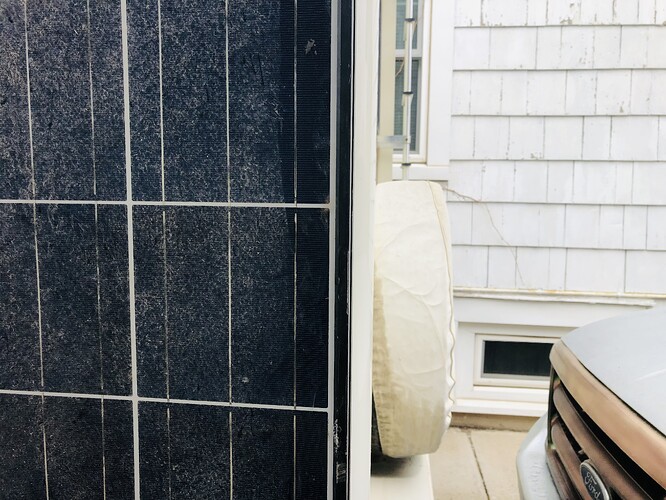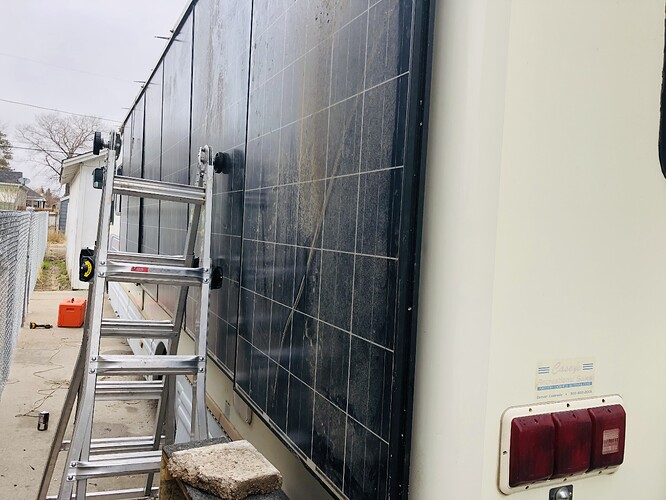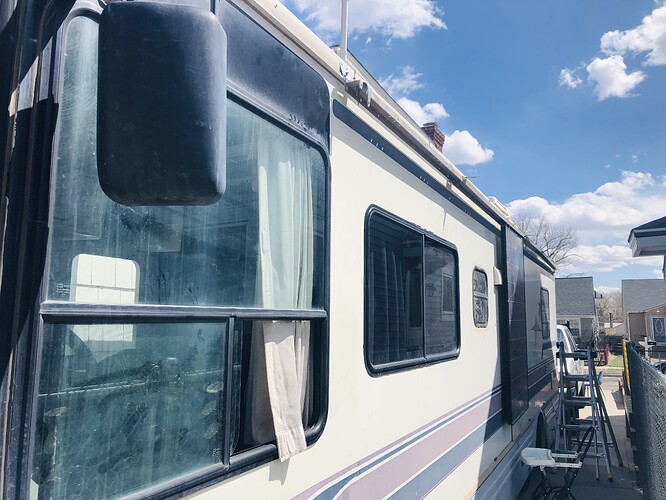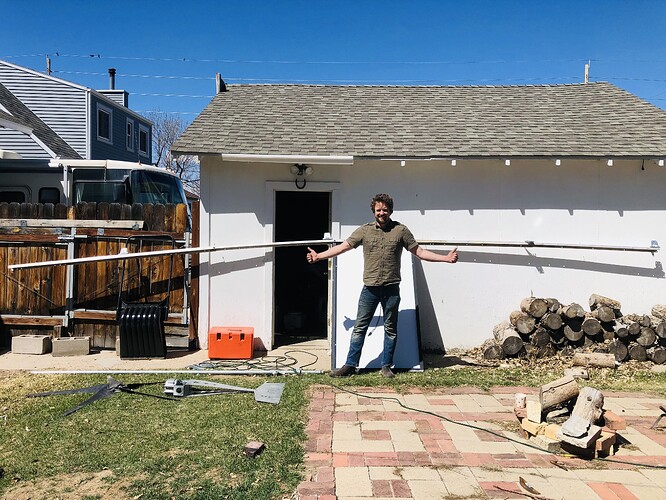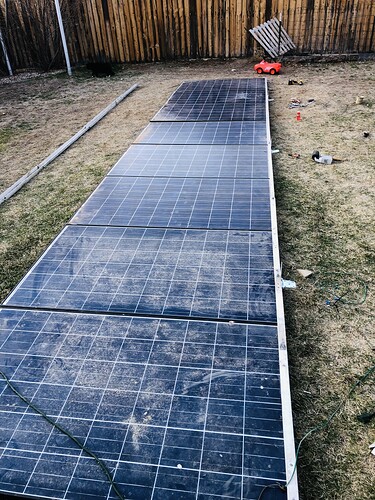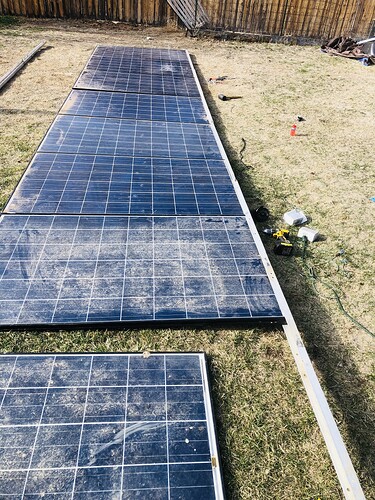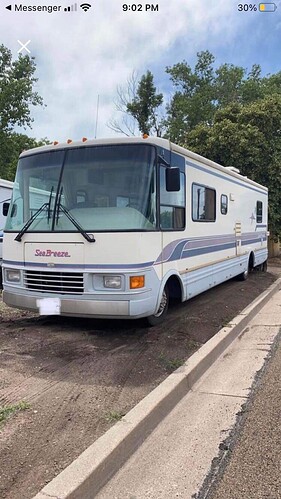 I should give some credit to Genetry Solar and to skoolie.net for helping me with this idea!